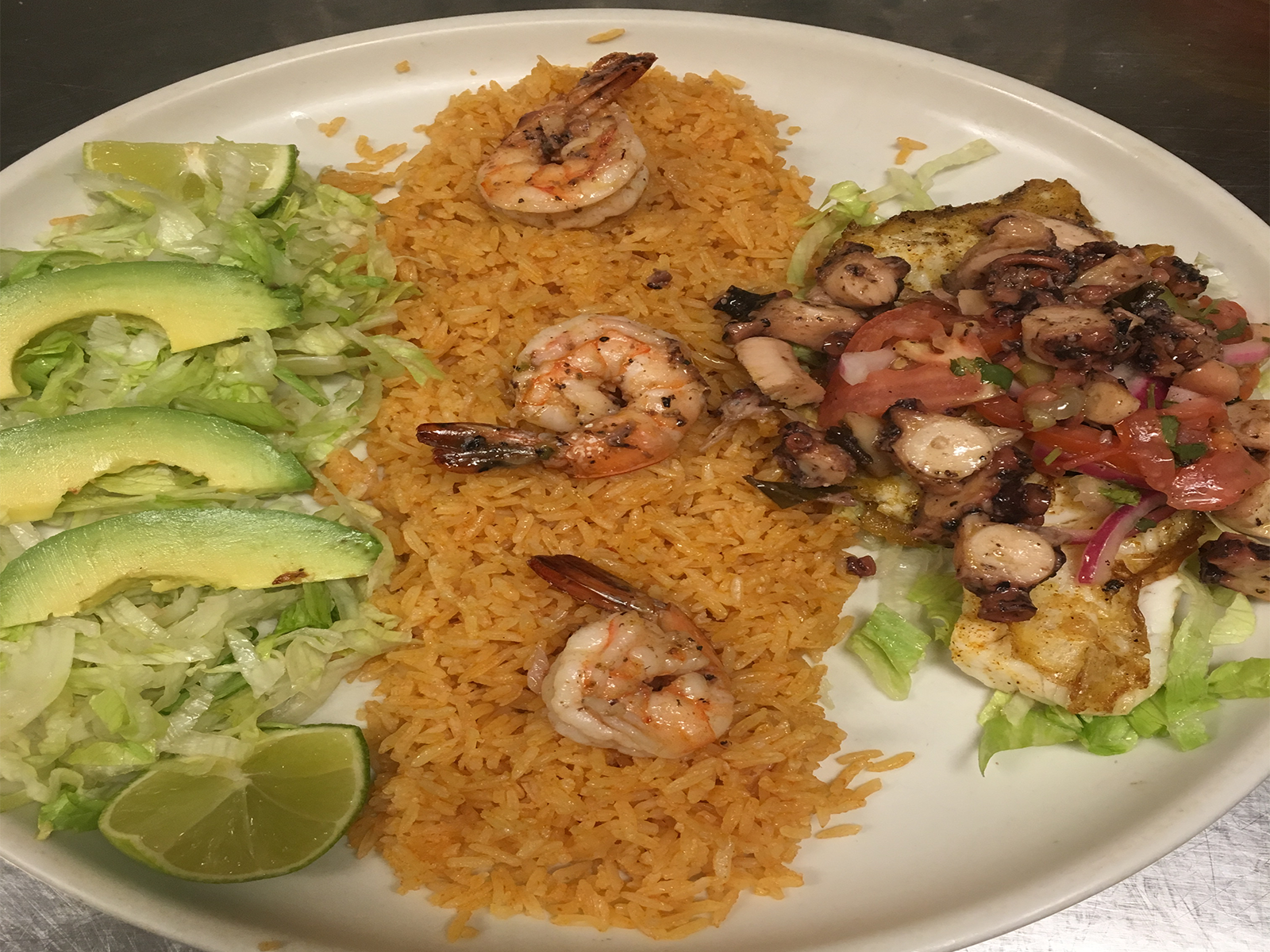 Margaritas Special
19.95
One of our favorites. Fresh tilapia fillet, shrimp, and octopus sautéed in a garlic sauce.
Topped with Mexicana tomato salsa.
Served on a bed of lettuce with Spanish rice and garnished with avocado.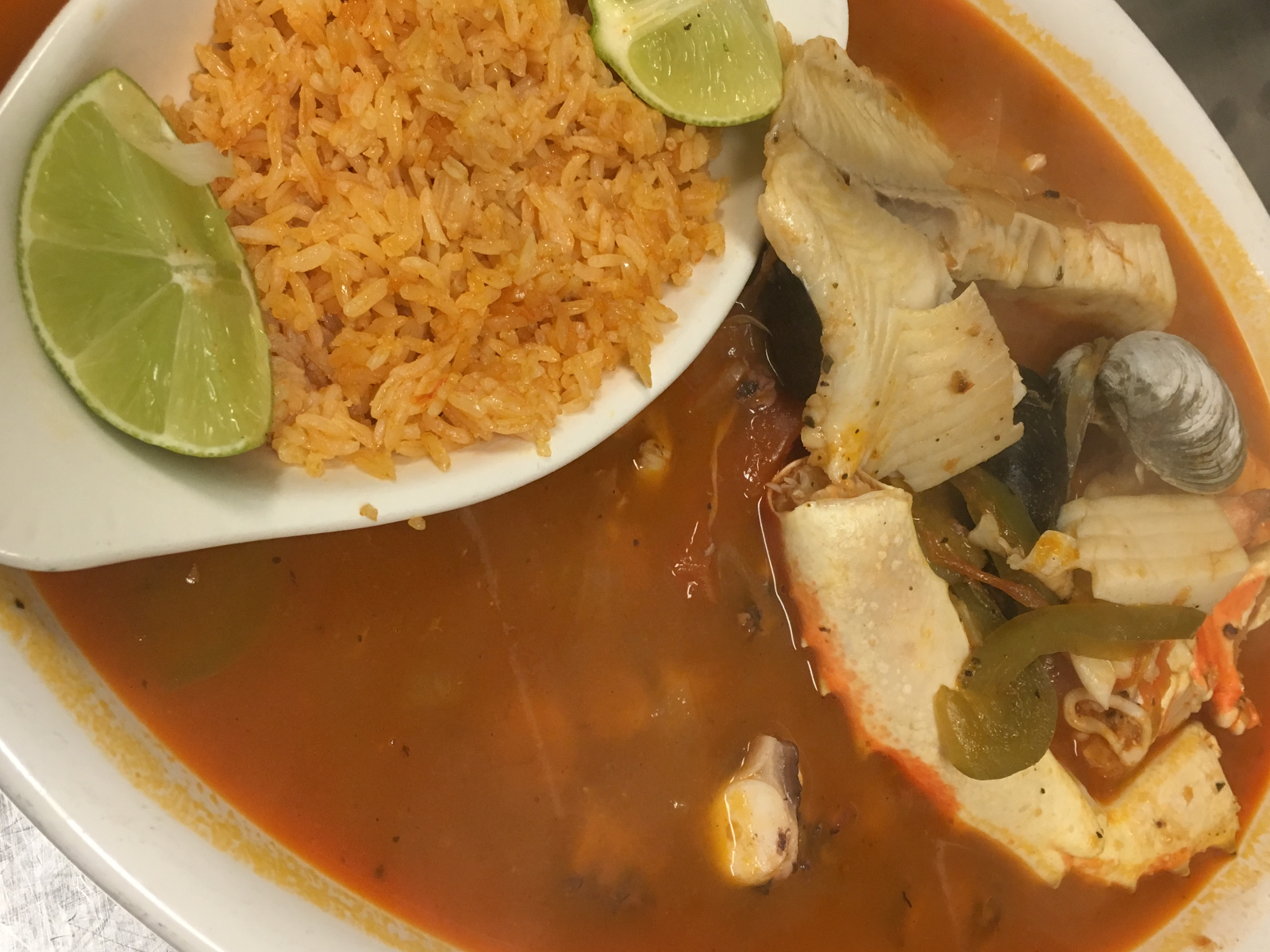 Cazuela
19.95
A very popular seafood dish made with fish, crab, octopus, shrimp, scallops, calamari, mussels and clams cooked in a special tomato sauce.
Served with Mexican rice on the side.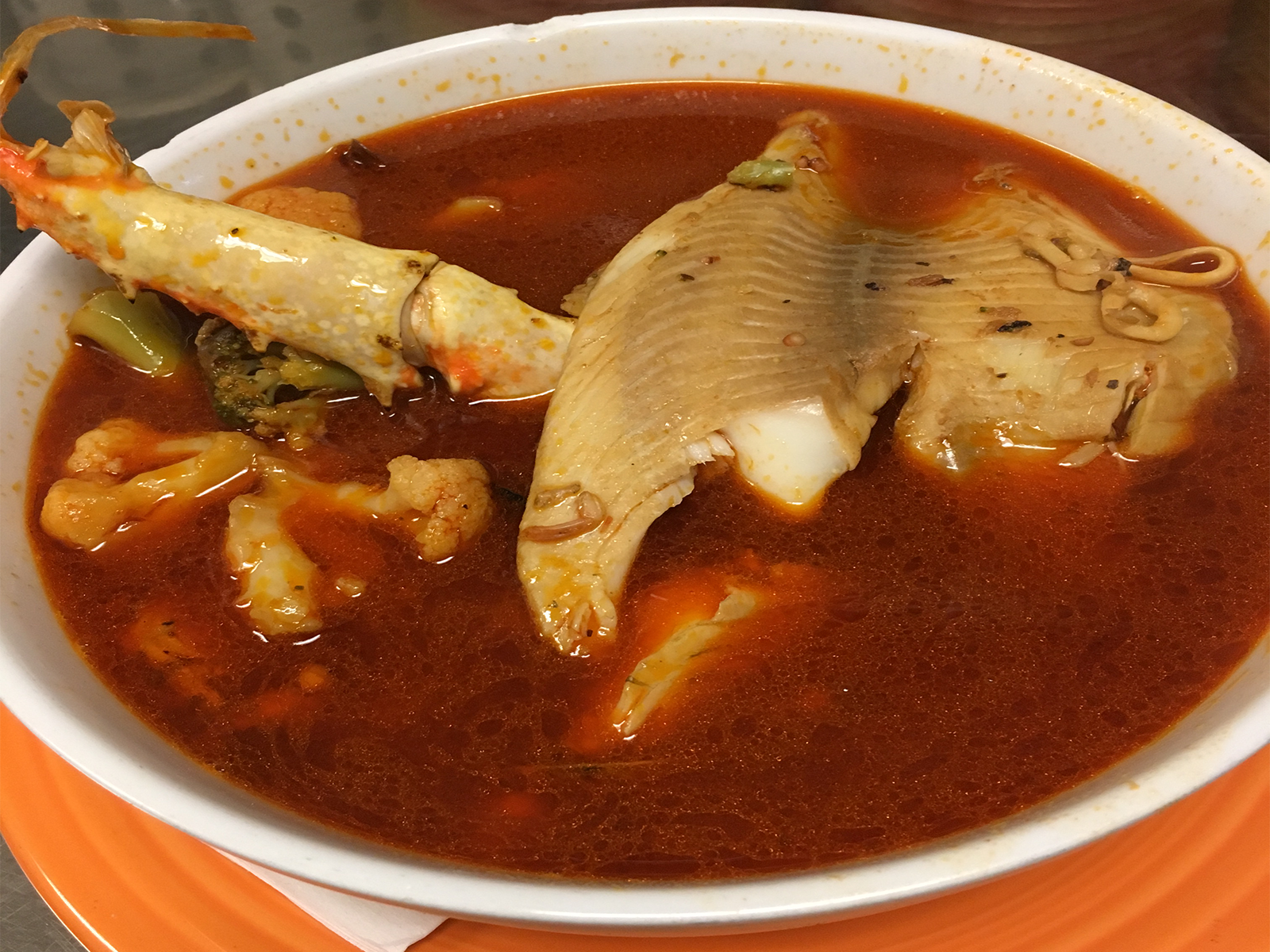 7 mares (seafood soup)
19.95
The most popular of all seafood dishes. Shrimp, octopus, clams, scallops, calamari, mussels and crab cooked in a special sauce with broccoli, cauliflower, carrots and zucchini. Served in a big bowl.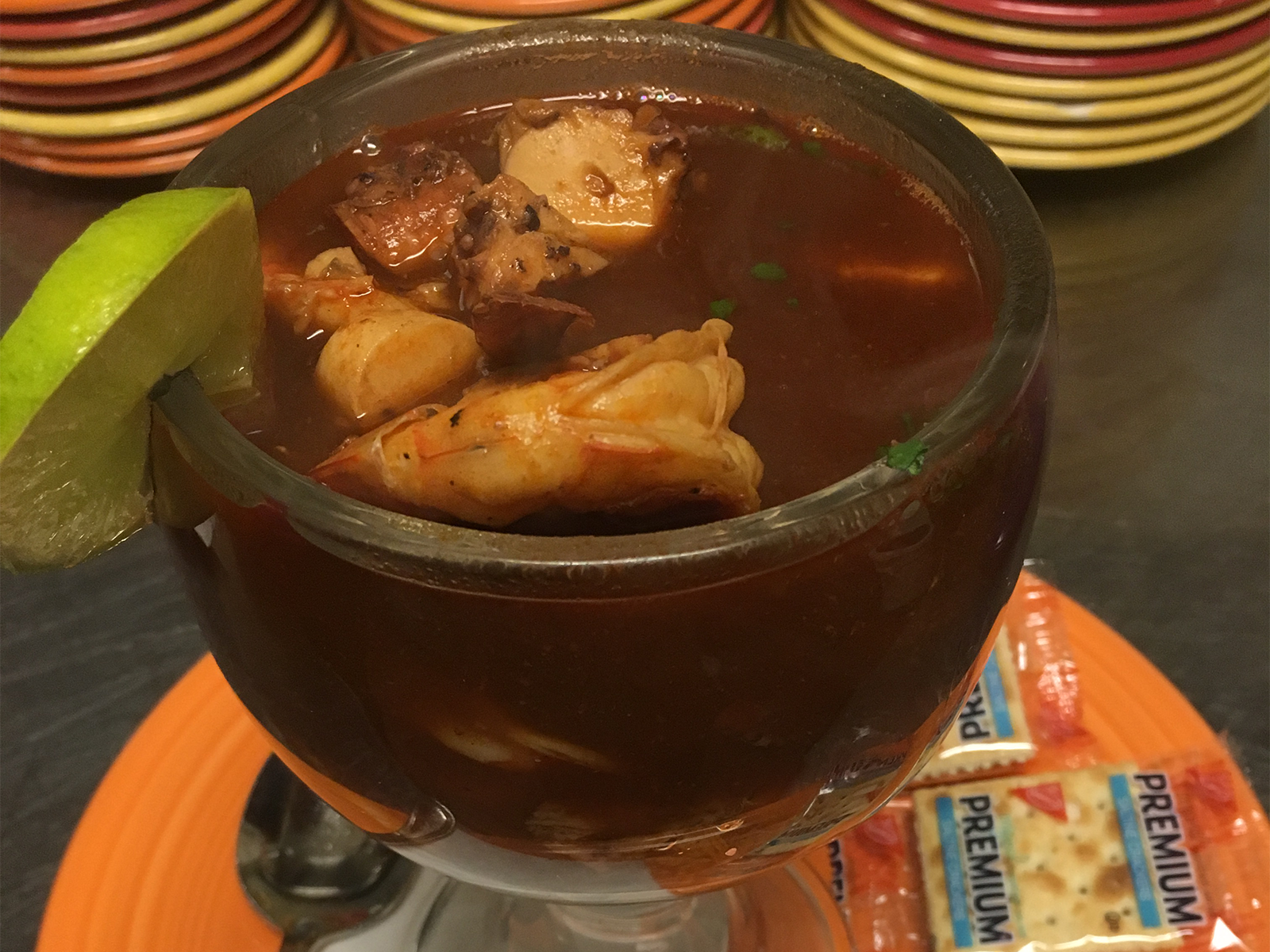 Campechana (seafood Soup)
16.95
Shrimp and octopus cooked in a clam juice.
Served with chopped tomatoes, avocado, onions, cilantro, and lime wedges on the side.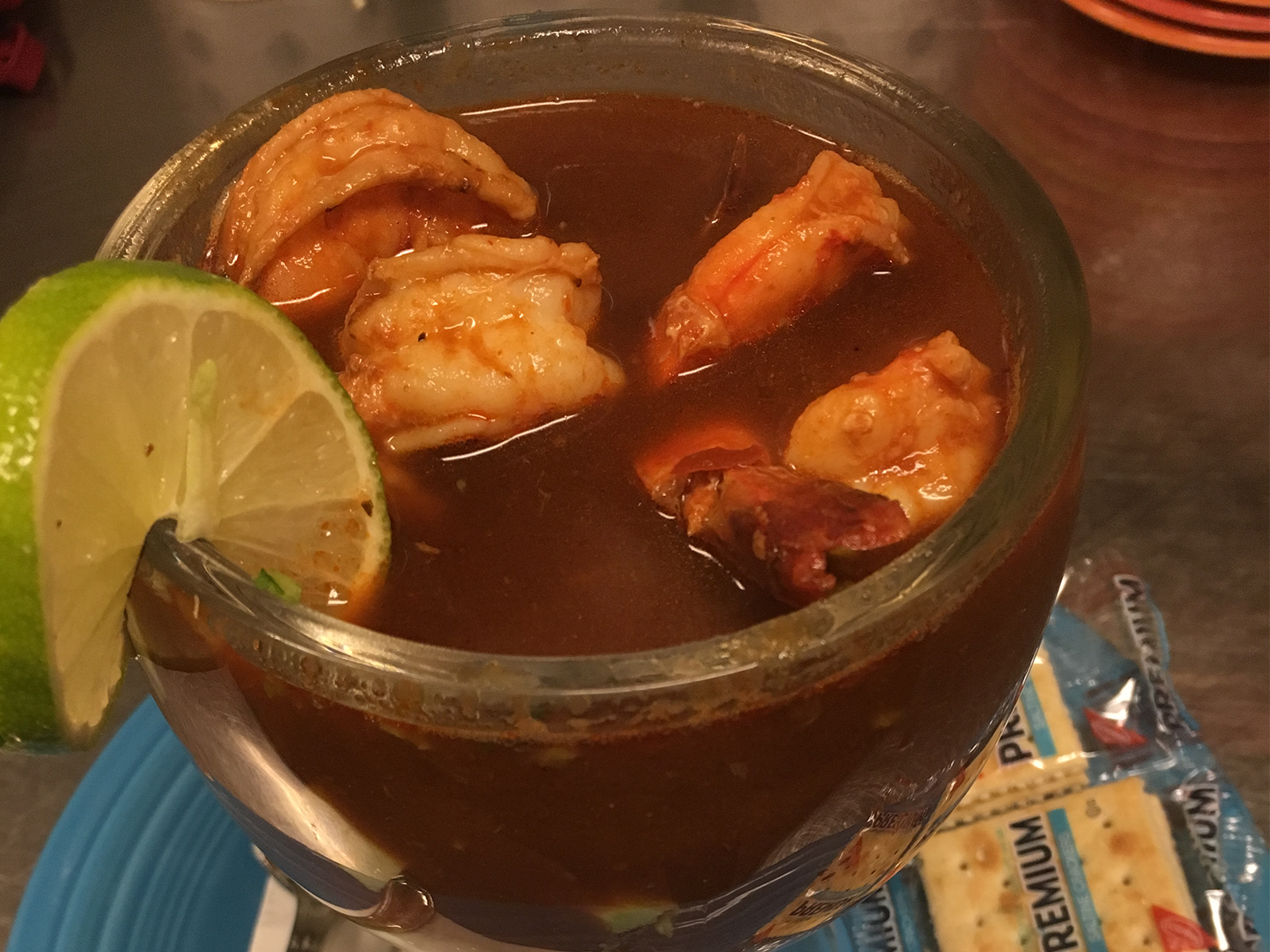 Mexican shrimp cocktail
15.95
Shrimp cooked in clam juice. Topped with chopped tomatoes, onions, cilantro, avocado, and lime wedges on the side.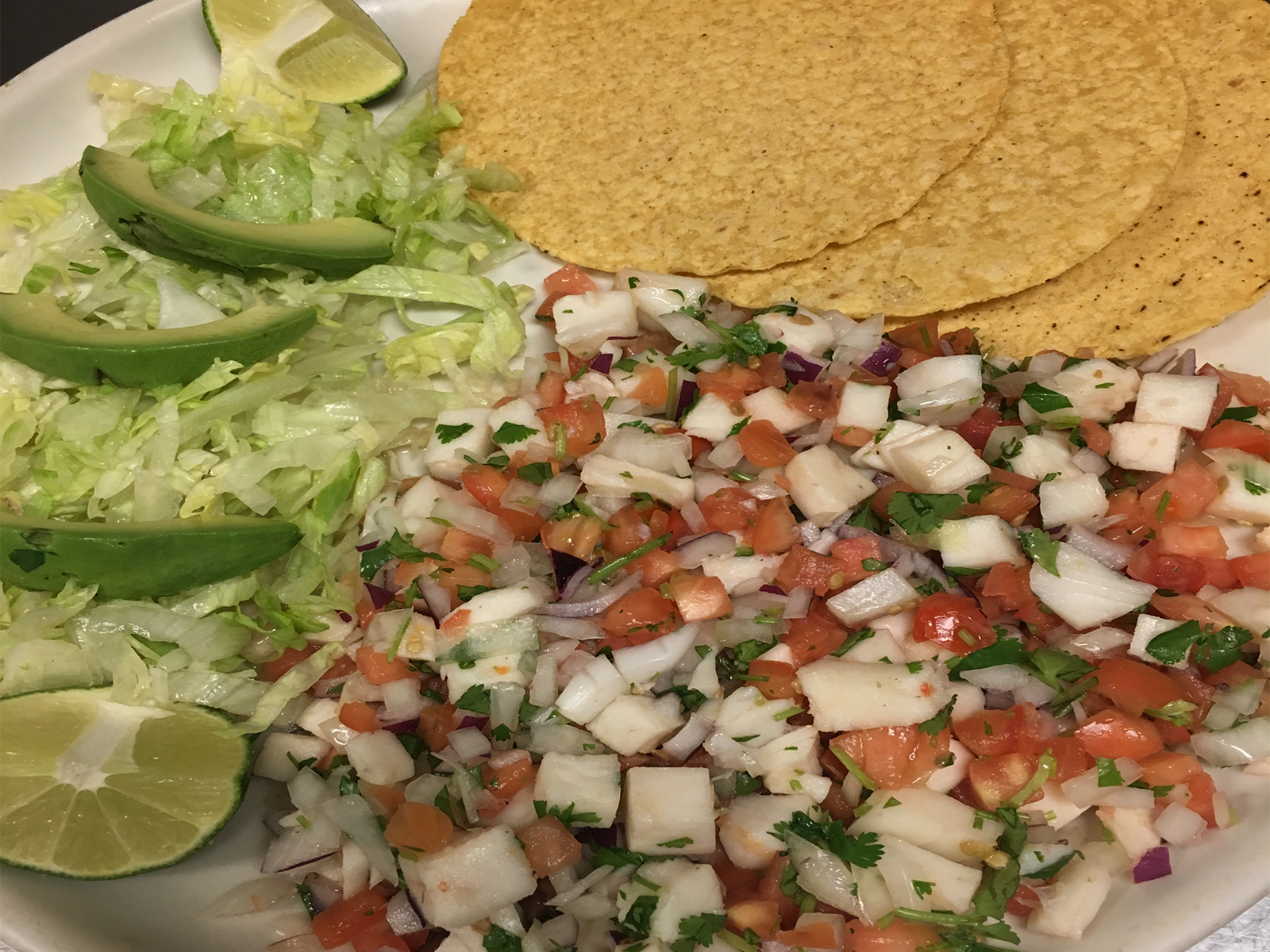 Ceviche
16.95
The most traditional of all. Fresh sliced halibut fish cooked in lime juice and mixed with chopped tomatoes, red onion and cilantro.
Served with tostadas on the side.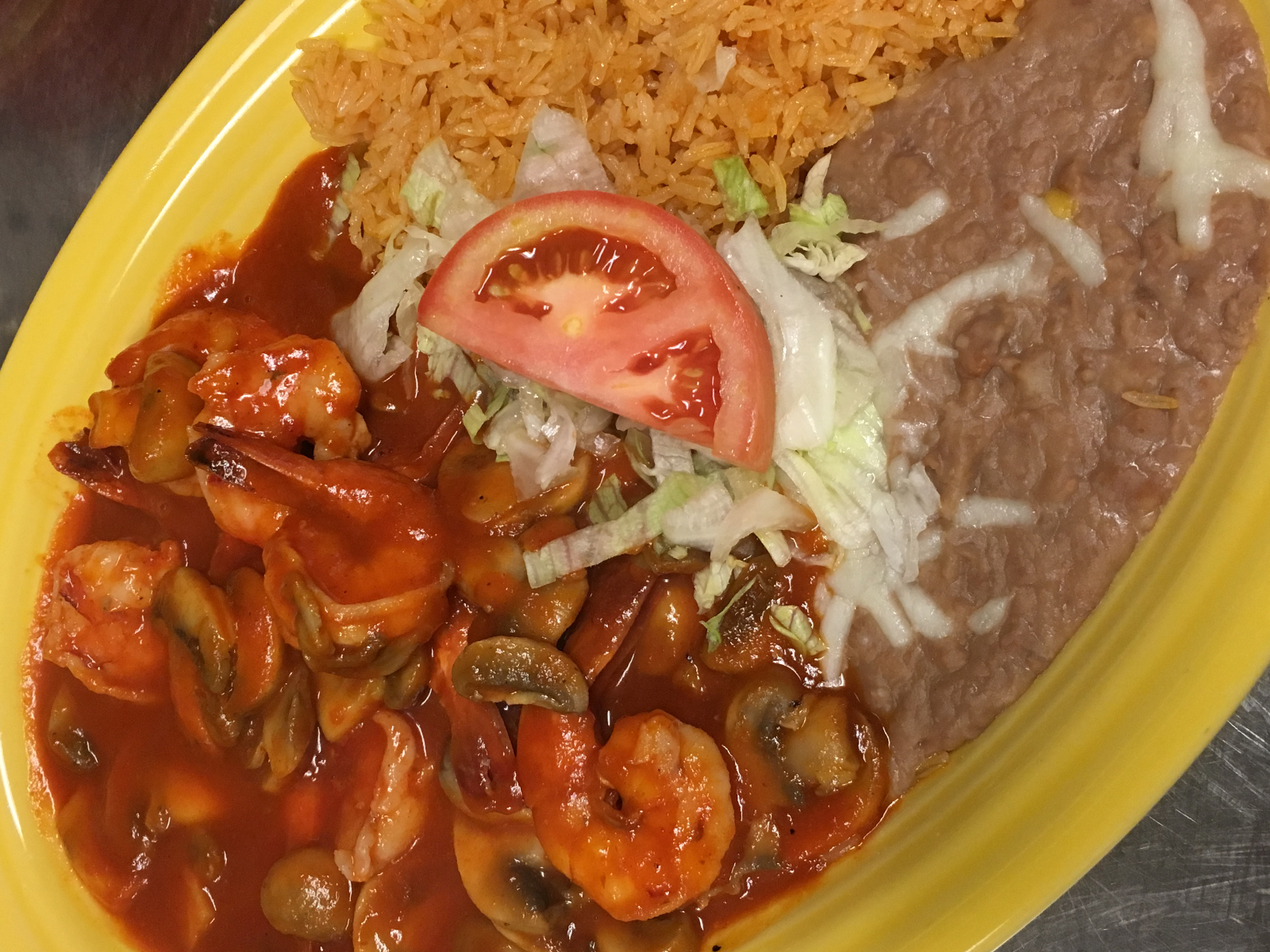 Camarones a la diabla
16.95
Shrimp and mushrooms sautéed in a spicy tomato sauce.
Served with tomato sauce, rice and beans.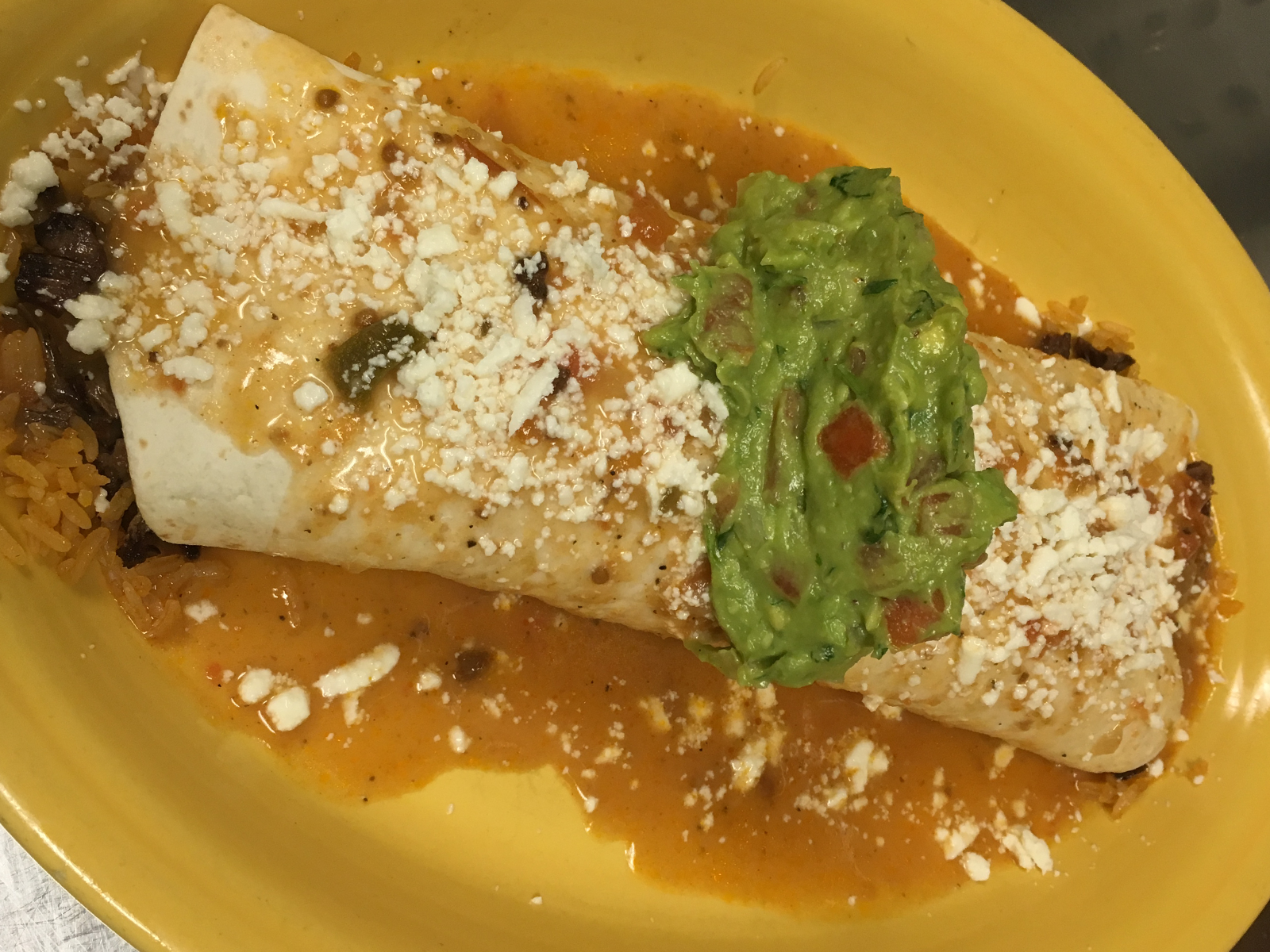 Loco Burrito
15.95
Flour tortilla wrapped with black beans, rice and charbroiled skirt steak.
Topped with chile sauce, guacamole and Feta cheese.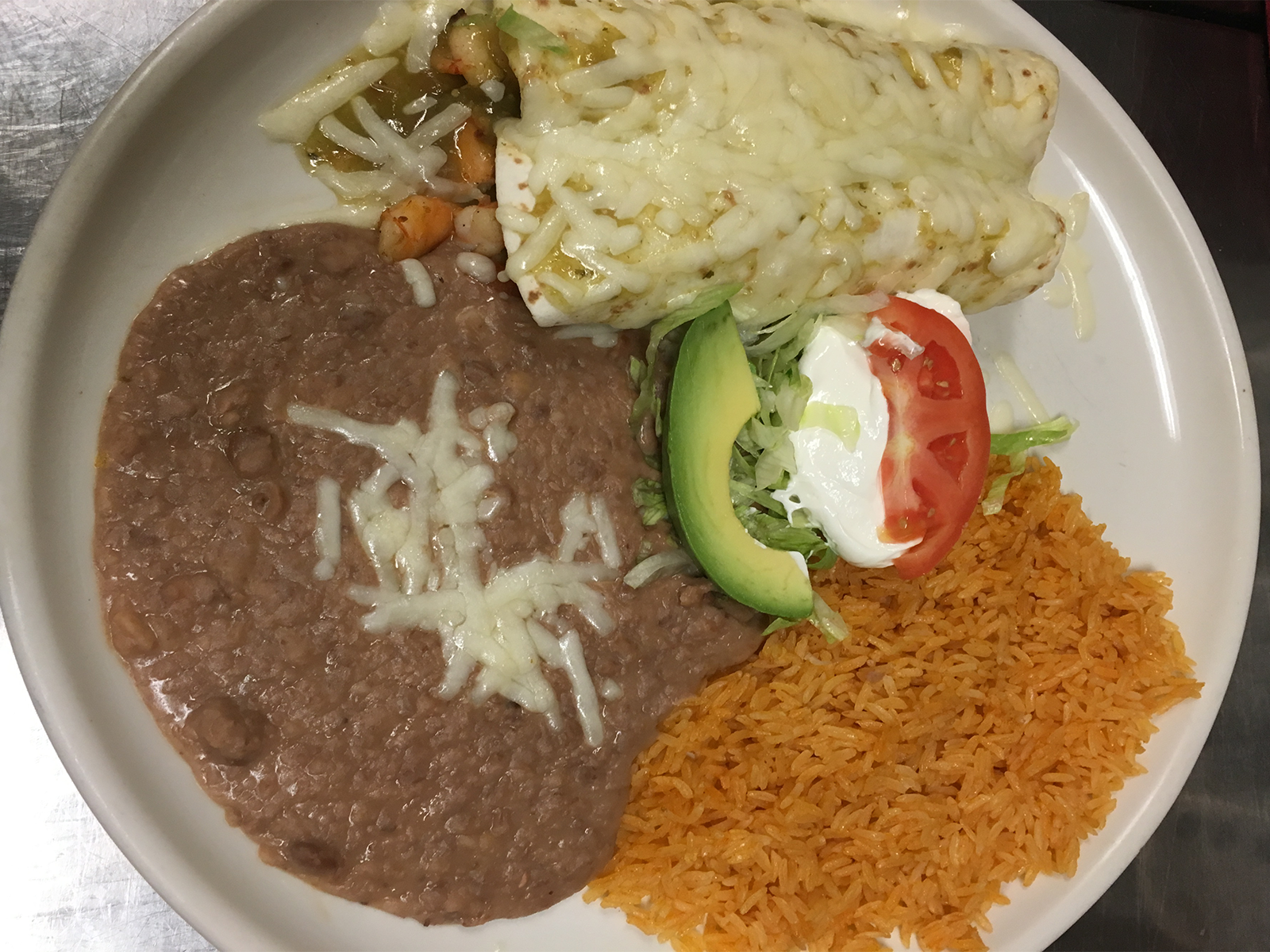 Shrimp enchiladas
16.95
Tortilla filled with sautéed shrimp, onions and tomatoes covered with green tomatillo sauce. Topped with Monterey Jack cheese.
Served with rice, beans, sour cream and sliced avocado.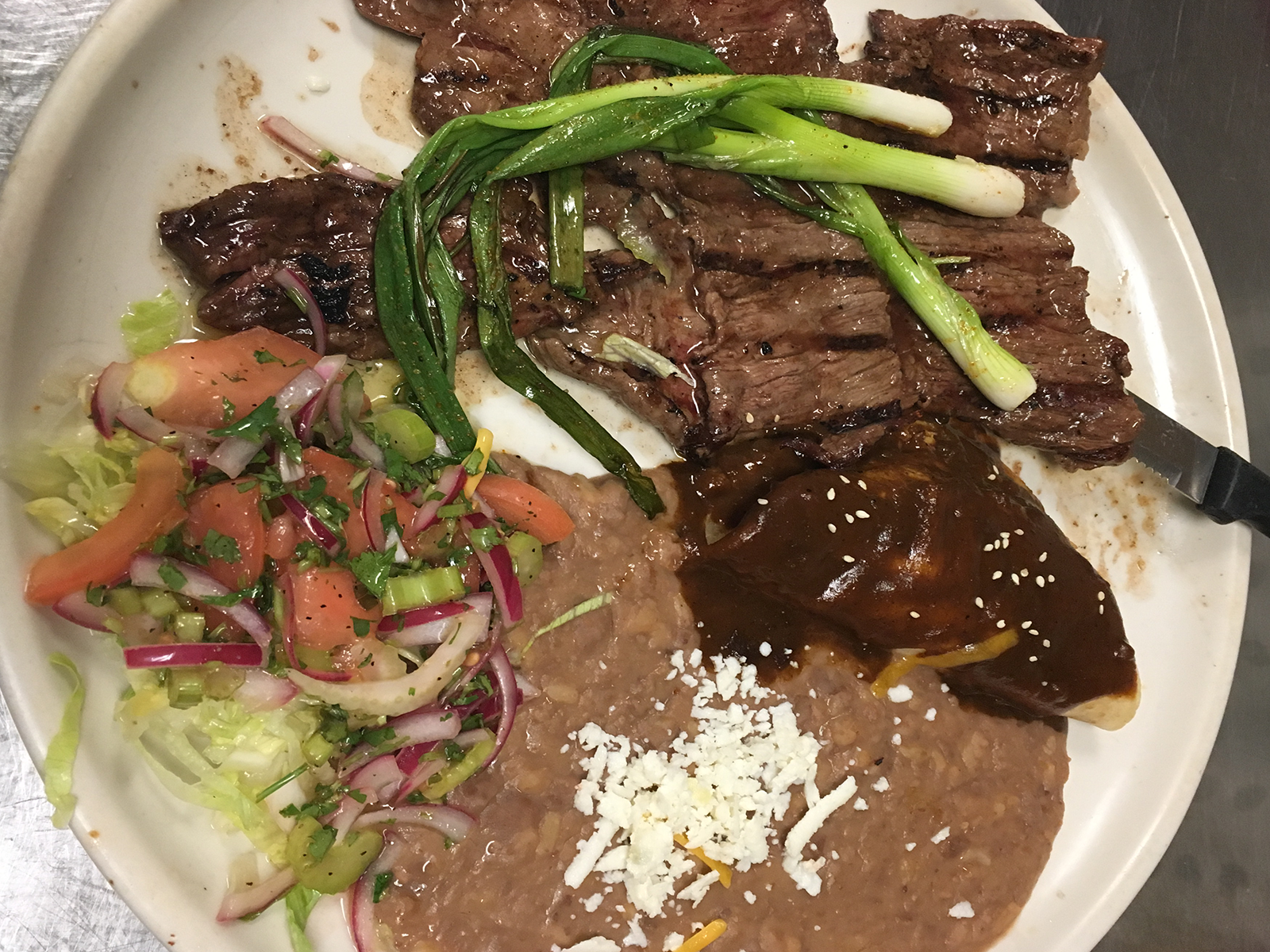 tampiquena
17.95
Delicious charbroiled skirt steak, served with a chicken mole enchilada, refried beans and Mexican salsa.
Ready to order?
Call us today to order for pickup or make a reservation.